How to Automatically Mute Yourself In Zoom Meetings – If everyone abided by this guide, surely zoom meetings will be less noisy. Remembered one time I joined a zoom meeting and I could literally hear someone talking about frying pancakes. Jeez!!! I got hungry instantly and I don't need to tell you I loosed focus throughout the rest of the meeting thinking about pancakes.
Working from home has made zoom meetings become an essential part of our lives and the last thing you want is having to put up with the noise every single time you are in a meeting. So why not mute yourself and save every other person the trouble of having to hear your kids do a Jason Durelo, Savage Love Cover.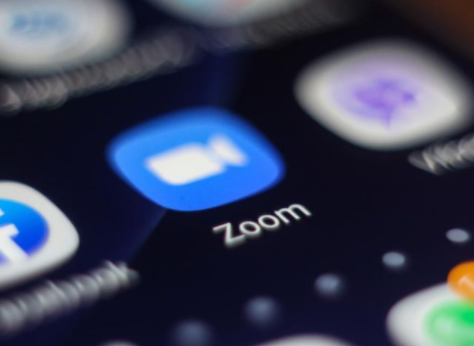 Steps to Automatically Mute Yourself In Zoom Meetings
Open the Zoom app on your device and sign in to your account.
Click on the "Gear Icon" (Settings) at the upper right corner.
On the settings menu, select "Audio" or "Meetings" if you are using an IOS device.
Lastly, check the "Mute my Microphone When Joining a Meeting" box.
This way you don't have to rush to find the mute button when you join a zoom meeting. You are automatically on mute.
To unmute yourself temporarily while in the meeting, try pressing on the space bar key. Let go of the key to go back to being muted.
Automatically Mute Everyone In Zoom Meetings
As a zoom meetings host, you can mute selected people on Zoom meetings but the problem is the person can unmute themselves right back making your efforts useless. Seems its best to do an all mass mute on everyone in the meeting.
After automatically muting everyone in a zoom meeting, you could choose to unmute some persons while in the meeting. There are a lot of tricks that comes with being a zoom meeting's host and this one of the cool lots.
You can find the option in the Zoom web settings under "Schedule Meeting".
You Might Also Like The Best Video Calling Apps For IOS Devices
Mute Everyone In Zoom Meeting
Once signed in to your account through the Zoom app, follow the steps below;
Navigate to Zoom's settings.
On the next menu, select "Audio" or "Meetings" on IOS devices.
Then check the "Mute Participants Upon Entry" box. From here you can choose which people to mute and unmute or give participants the ability to unmute themselves.
Already in the meeting and you need to take this action as a meeting's host, just click on "Participants"> "Mute All" on the Zoom desktop app. A menu will appear prompting you to allow people to easily unmute themselves which you should uncheck unless you'd like it to be so.
Also, on the zoom mobile app, just tap on "More"> "Meeting Settings". Then toggle the "Mute Upon Entry" option and voila you've got all meeting participants in quiet mode upon joining the meeting.
Editor's Pick
How to Use YouTube Music App – All You Need to Know About YouTube Music App