Pokemon Fan Games | 10 Best Pokemon Fan Games
Pokemon Fan Games – Here is to games and Pokémon enthusiasts. To be honest, there has never been a better time to play games. Locked at home, no latest blockbuster movies, probably no schools but there are games.
They might not be the latest games out but it's a list of the best of one of the most amazing games category. The Pokémon game category has been one of the most played games with their consistent release of a new series.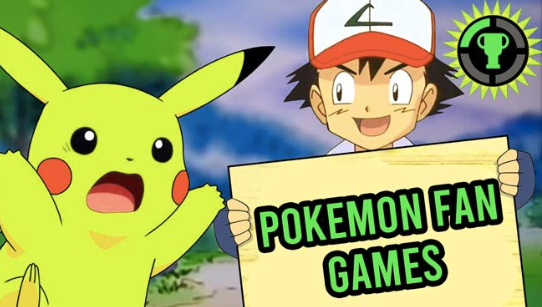 But this list is different, it's not just about the Pokémon best games, it's about the best fan designed and created Pokémon games. Pokemon games fans are some of the most passionate game fans, which explains why there are so many Pokémon games created by its players.
We have researched and compiled a list of some of the best Pokémon fan games to have ever graced the game world. These games are not just known for their good gameplay but for every quality that defines a close to perfect game.
From its graphics, battle scenes to storyline and little details like sound effect.
10 Best Pokemon Fan Games
Here are some of the most downloaded and most positively reviewed Pokémon fan games. They have got everything any game player would want in a Pokémon game.
1. Pokemon Prism
Enjoy the storyline as you travel to different regions in your quest to uphold your predecessor's reputation through your created character. This game is a ROM hack of pokemon crystal and the sequel to pokemon brown.
To better understand and enjoy this game, it's important you play pokemon brown first. You would also need a game emulator to fully enjoy the experience this game has to offer.
2. Pokemon Insurgence
This is one of the best role-playing, action-filled pokemon game. You don't need any game emulator for this one just your wits and game playing ability.
Get ready as you battle through the now dark and rather mysterious pokemon world ruled by a group of pokemon with the normal bad guy vision. To destroy the world.
There are also different modes in the game, which you could try out from.
3. Pokemon Reborn
This game is practically parked with modes to keep you playing over and over again. What it lacks in graphics, it makes for in storyline and action.
Welcome to a new city, once blossoming and prosperous until some bad guys came around. Your aim is to kick them out, repair the city, and train recruits that will assist you in your aims.
4. Pokemon Uranium
This game is more popular for the ban it received than how good it is, nevertheless, it's my personal best pokemon fan game. It was created to perfection, every feature of this game just fits into the perfection of a pokemon game.
Do what you do best as you get into this adventure-filled game. Explore every section of the region Tandor and discover just how interesting this game could get.
As good as it may seem to play it, downloading it might seem a little bit tricky. First, you have to find a link to download from, not just any link but a secure one and that is one very hard task .
5. Pokemon Clockwork
Another pokemon fan game classic created to fit the definition of an interesting pokemon game. The adventure and action play out in the cold region of Rosari where humans and pokemon peacefully live together.
The name clockwork was coined because of the time travel experience the game offers. You are warned of an imminent attack on the region from a mystical pokemon from the future.
Your aim is to stop the attack, win and make the bad guys feel like loosers. Good luck.
6. Pokemon Fire Ash
Another ROM hack of a previous pokemon game, in this case, the game happens to be Pokemon FireRed. It has an intriguing storyline as you face different challenges to prepare yourself for the task ahead.
Your goal is to become a pokemon master and to do that you have to beat some very strong pokemon. Furthermore, you get to travel to different regions challenging and beating more masters. You could also check out its interesting roster of different pokemon.
7. Poke MMO
This one is rather interesting because it's one of the first pokemon game to have an online multiplayer option. You could play this game with your friends online and it's available for PC, Mac, Linux, and Android devices.
You get to explore different regions and also with its multiplayer option you could go on battles together with your friends. Choose to fight with or against players you meet online.
8. Pokemon Sage
It's funny how you plan to do something entirely different from the whole concept of what you've been doing and still end up doing what you planned against. This fan game is the perfect example of the line above.
The game isn't really worth being on my list but it has some unique gameplay features that just attract players. It feels so real probably because it has a Latin American setting and also the game promises to have more updates in the nearest future.
9. Pokemon Phoenix Rising
Enter into a new region named Hawthorne and battle your way to restore peace to a troubled land.
This game has lots of interesting characters which you could choose from to achieve the game's aim. Pokemon Phoenix rising is one of the most adventurous pokemon games because of its unique gameplay, storyline, and graphics.
10. Pokemon MMO 3D
This is the last game on the best pokemon fan games list of this year. It's also the first 3D pokemon game on my list and its super interesting.
It's almost the same as the Pokemon MMO 2D but with its 3D feature, playing it just got more interesting. Battle against real people and explore the new regions in this amazing 3D Pokémon game.
There is not really much on this game availability.
Related