Facebook Marketplace Cars – You can find almost anything to buy on this eCommerce platform including cars. The Facebook marketplace does have a lot of commodities that can't be sold on its terrain and thankfully vehicles aren't on that list.
How do you sell or buy cars on the Facebook marketplace? Keep reading to find out how and get relevant tips to enable you to sell or buy cars on the Facebook marketplace effectively.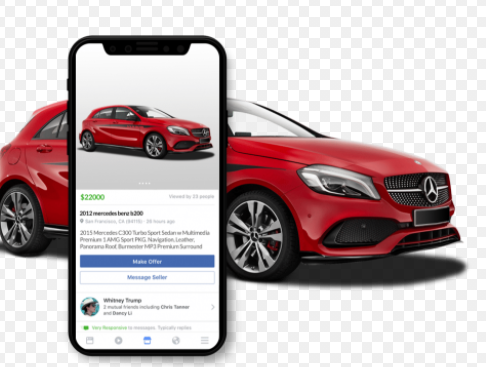 Selling Cars On Facebook Marketplace
It's quite simple if you are familiar with selling on the Facebook marketplace. Almost like you are creating a simple listing just this time, you are doing it for a car.
Once you locate the Facebook marketplace icon in the Facebook app, click on it and hit the "What are You Selling" box. Then select "Vehicles" as the category of the item you want to sell and tap on the pencil icon to set up your car's listing.
You will be directed to a new page where you would have to fill some empty fields about the car you want to sell. Fill all the fields correctly with its corresponding details and upload the car's photos. You can upload up to 20 images of the car, thus it's important to get the car's photo taken from all angles so as to give a potential buyer a proper picture and view of the car.
Also Read Facebook Marketing Place – Facebook Buy Sell Nearby Me 2020 – How to Buy & Sell On Facebook
Tips On Selling Cars On Facebook Marketplace
Most times sellers tend to skip some fields while enlisting an item they want to sell on the Facebook marketplace; a very big mistake. Most buyers do not have time, scrolling around looking for items to purchase, they just get in and use the search bar. That is where the importance of listing comes in especially for cars.
Fields are descriptive analysis of your item for sale. A wrongly filled or not detailed enough field could make you loose buyers.
Also, before attempting to enlist your car for sale on Facebook Marketplace, try joining Buy and Sell Facebook car groups. You can share your Facebook marketplace car for sale post to 20 different groups. This way you increase your chance of getting a buyer.
Do You Know the Best Selling Items On Facebook Marketplace – Best Selling Tips & Items On Facebook Marketplace 2020
Buying Cars On Facebook Marketplace
This is also easy given you are ready for the task. Firstly, you've got to find a car you want to buy, a new or used one. Whichever way, when finding a car to buy on the Facebook marketplace, to make things less stressful, try buying from car dealers or well-reviewed car sellers.
This way you don't have to worry about getting lower than you bargained for or worse. However, you might just come across a car listing that interests you. Then you need the tips below;
Tips For Buying Cars On Facebook Marketplace
For starters and especially when you are not buying from a verified and trusted dealer, only buy locally.
Do a simple investigation on the seller's profile. Check out the posts and engagements, Facebook account's age, friends, reviews, and so on.
Don't go for deals that look rather too good or cheap.
To verify the car's listing is not a scam or anything of the sort, ask the seller to send you a unique photo of the car. For instance, "I am just trying to straighten things up here. I am very sorry to ask but if you don't mind, do send me a picture of the car with you sitting on its bonnet while your hands are folded".
Also, do not negotiate the car's price over chatting or messaging. If you bring the price too low, you might chase the seller away. Sometimes it's better to negotiate the price in person.
After verifying that the seller is true to his cause, you can now set-up a meeting to conclude your transaction. Make sure you are meeting in an open place at day and certain people are informed of your endeavors. Ensure to go with your mechanic to inspect and test drive the car thoroughly.
The last and most important tip of buying cars on the Facebook marketplace is staying true to your spirit. No matter how good the deal sounds, if after your investigation and thorough review, your mind doesn't go with buying the car, then forfeit it to avoid regrets.
Editor's Pick
Instagram Influencers – Basic Steps to Finding The Perfect Instagram Influencer For Your Business
IOS 13 Hidden Features – 8 IOS 13 Tips & Tricks You Need to Know